Sofa Cleaning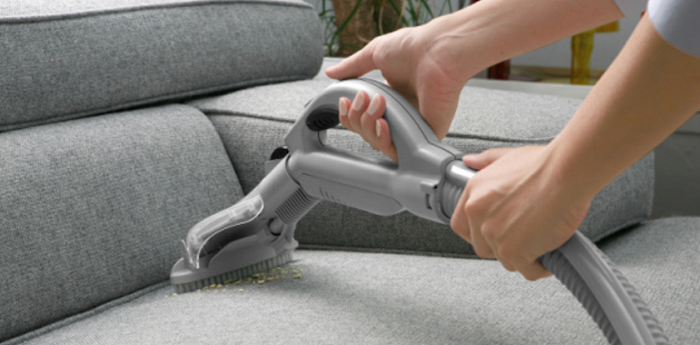 Professional Sofa Cleaning Service in Pittsburgh
We also offer impeccable and professional sofa cleaning services. Read on to know what you can expect from pour sofa cleaning services.
We use foam generating machines for cleaning sofas and couches. These machines work by using foam of highest quality, which reduces the fabric's drying time by as much as 80%. Your sofa will be ready for usage within just 60 minutes of cleaning.
Our collection of cleaning equipment includes industrial grade vacuum cleaners. We use such heavy-duty equipment for ensuring that your upholstery doesn't contain even micro dust particles after we finish our cleaning job.
We always clean sofas and couches using internationally approved fabric care chemicals. The products we use for cleaning fabrics are manufactured by some of the most trusted names in the country. The cleaning agents we use are highly effective and possess the ability to add new life to your old fabric sofas and couches.
We have a separate team of technicians for cleaning fabric sofas and leather sofas. In addition, if you want special care for the wooden parts of your sofa, we're able to help!
Routine sofa cleaning is definitely what our services are meant for, but we can offer the best possible assistance to you even if you are struggling with a stain on your sofa. The quicker you contact us after a spill, the better. Rest assured, our sofa cleaning technicians have the rare ability to remove some of the most stubborn stains from sofas.
To know more about our services and get a quote, call us and speak to our customer support team.